COVID-19 Impact on Dairy Farms in the US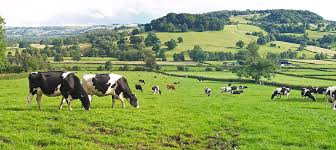 A team of researchers from UC Davis, WSU, U Idaho and SD State have developed a set of surveys to better understand the impact of COVID-19 and the Coronavirus pandemic on US Dairy Farms.
WE NEED YOUR HELP distributing these surveys as widely and as quickly as possible and completing the appropriate survey as soon as possible. 
The results will be used in a grant proposal being submitted to the USDA's "Rapid response to Novel Coronavirus.." program due in TWO WEEKS and help obtain funds that will benefit the dairy industry
Even if the grant isn't funded the results will allow us to identify critical areas for outreach activities with the objective of mitigating potential risks to dairy farmers' and workers' health, further labor disruptions, milk supply shortages, and economic risks to the sector. 
Whether or not one believes the novel coronavirus presents a significant health risk, it definitely presents a risk to the businesses in the dairy industry.
There are 3 surveys.
Allied Industry Professionals (Veterinarians, Nutritionists, Consultants, Sales Reps):
https://wsu.co1.qualtrics.com/jfe/form/SV_3Jn5tx9KnPNE2nr
Dairy Producers/Managers: 
https://wsu.co1.qualtrics.com/jfe/form/SV_d7gA0pfFiIjeRs9
Dairy Farm Workers (English and Spanish): 
https://ucdavis.co1.qualtrics.com/jfe/form/SV_czN1s3rjp9FaAHb